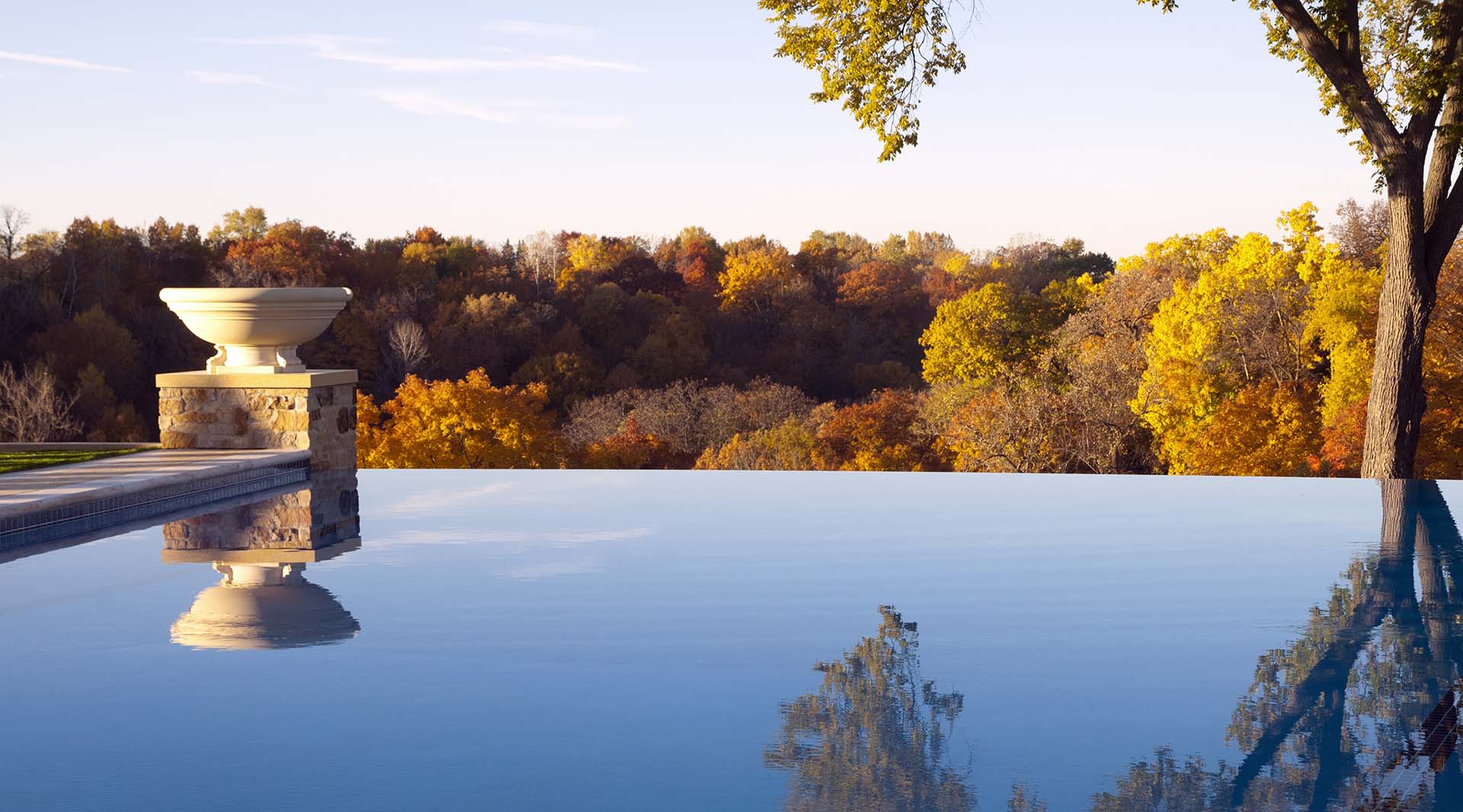 Chanhassen Residence
This is just the beginning of a multiphase, whole-house remodel. Yet, the Tuscan-inspired landscape design by Keenan & Sveiven makes an opening statement of forthright, time-honored simplicity for this elaborate estate build. Under the Chanhassen sun, the tan and cream tones of travertine stone work their textured paths in straight and herringbone lines around the classical cove-edge concrete pool and spa.
Awash in earth tones and paved in an expanse of handset stone, the open veranda invites visitors, benvenuto in casa mia (welcome to my home) and the solace is immediate. Gazing west across the vanishing edge of the pool, the distance can play tricks on the eye when a lone elm in the foreground is aligned against the tree-filled horizon. Seasonal colors vanish and reflect against the blue panels of pool and sky. Flanked by fire pots, the elements around the pool change at dusk to fire and water and sky. The patio is open to the stars.
LANDSCAPE DESIGN/BUILD: Keenan & Sveiven, Inc.
HOME BUILDER: Stephen Longman Builders, Inc.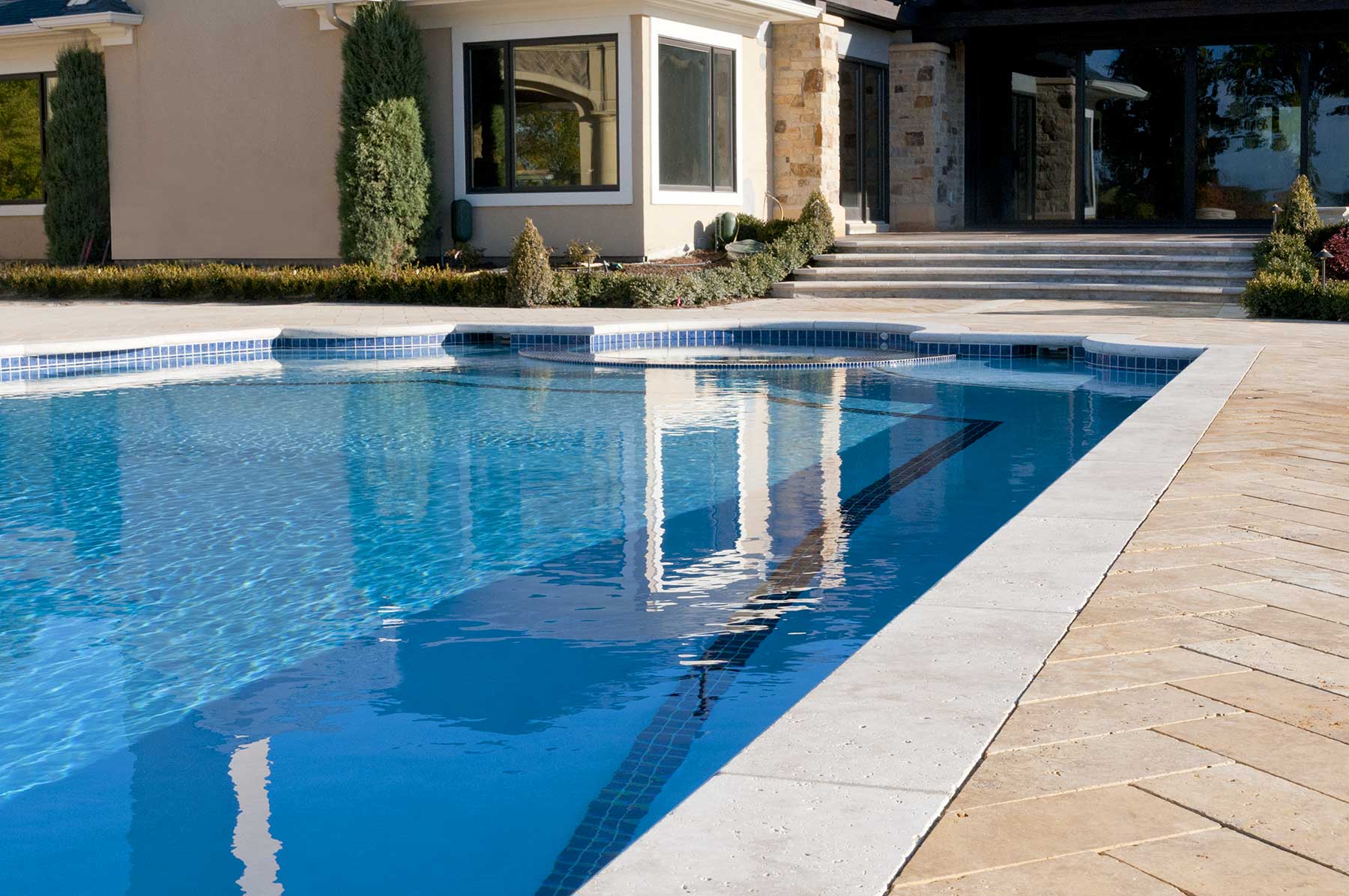 ---