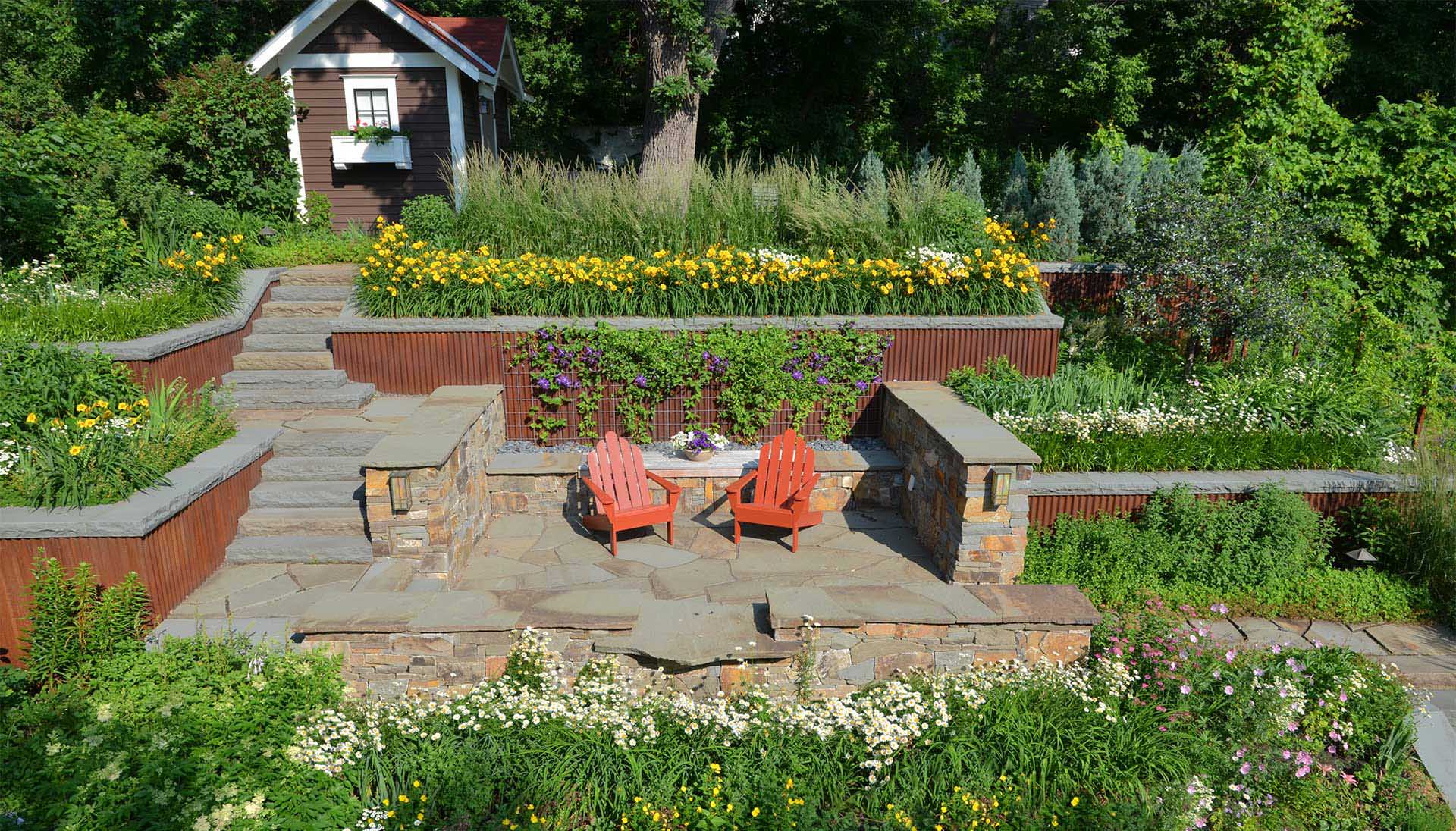 St. Anthony Park Residence
This project was part of a significant update to a beautiful park-side home in St. Paul. Design development was a close collaborative effort with homeowners; one is a landscape architect and both are avid gardeners. The back yard began as a steep slope with limited access to the quaint potting shed. The changes are dramatic—hand-built drystack stone and Cor-Ten steel walls hold lush greens and bright floral bursts. Lighting along the walkway and stairs enhances beauty and safety. Centered in the garden is a quiet sitting area for refreshments while gardening or for visiting friends.
LANDSCAPE DESIGN/BUILD: Keenan & Sveiven, Inc.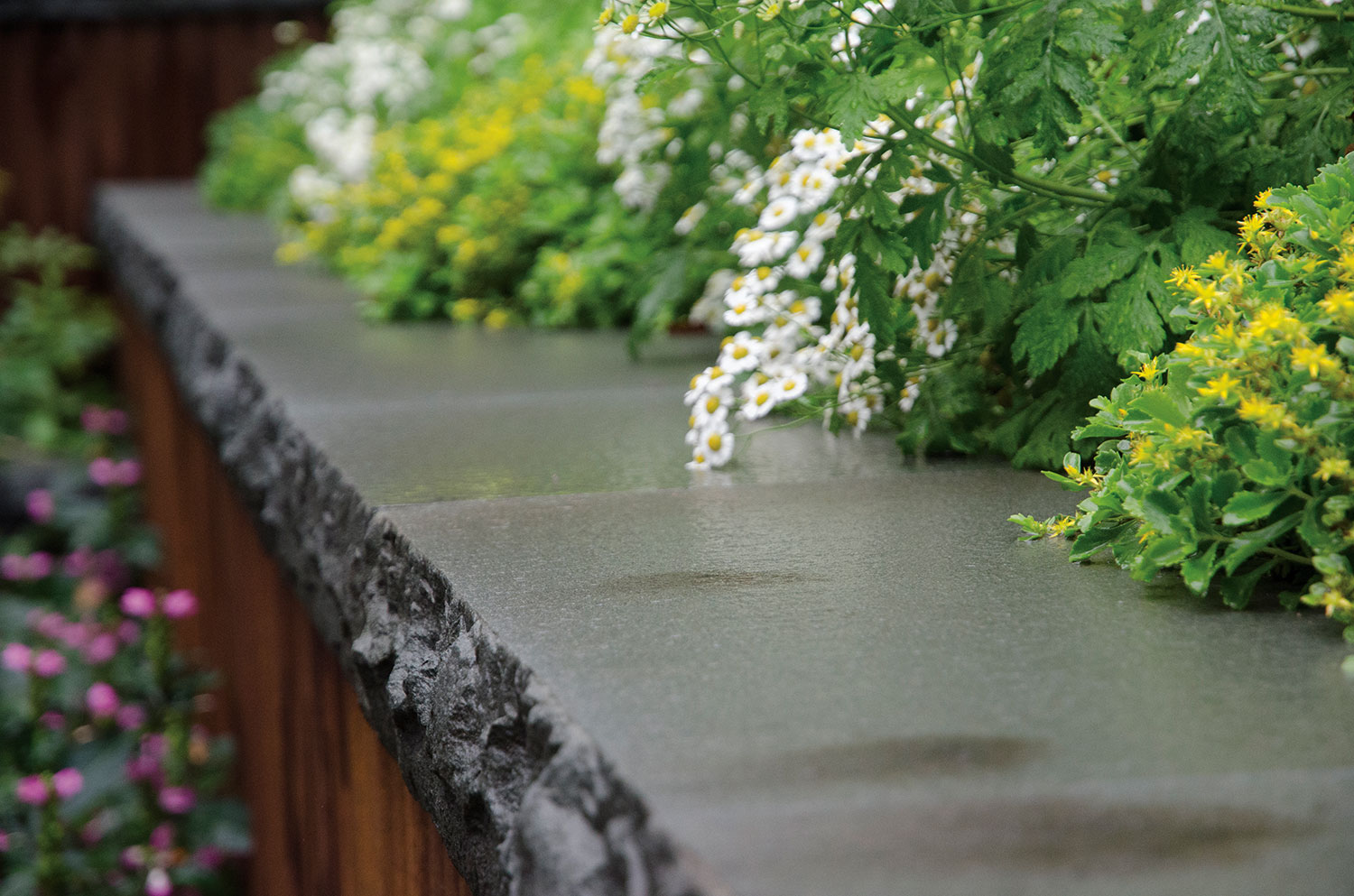 ---