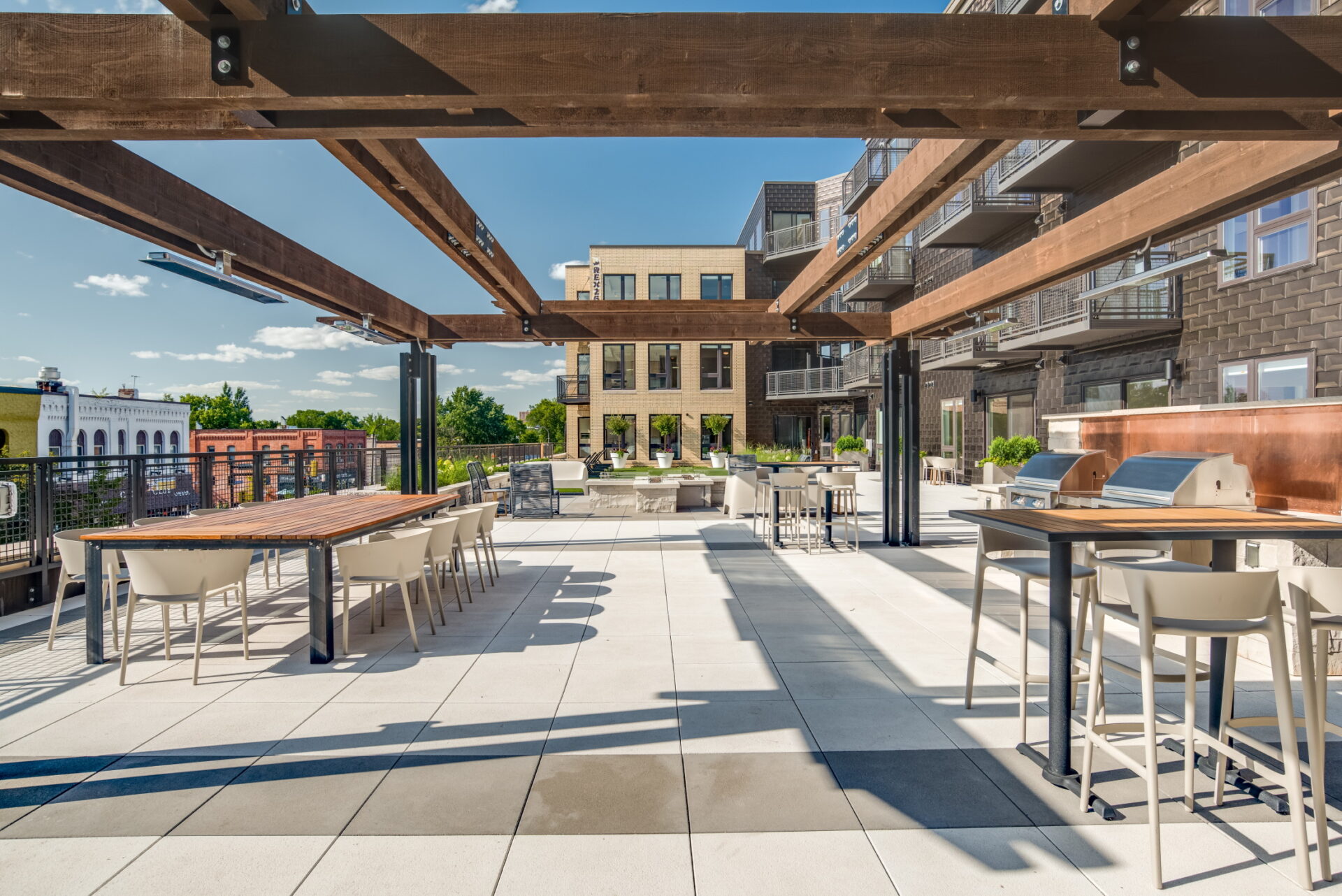 Upscale urban living at 26th and Lyndale Avenue was named after the hardware store that anchored the corner for 60 years. The building has 87 pet-friendly apartments, a grocery store on the lower level, and a rooftop space for gatherings and relaxation.
The second-level rooftop garden terrace is a shared space for all residents and connects to several semi private walk-out patios. This 4,000 square foot space has three distinct areas: a dining and kitchen area with grills, tables and pergolas; an active area with synthetic turf for yoga and lawn games; and a fire pit area that is designed to feature multiple spaces for small groups. The rooftop patio, with its view of downtown Minneapolis, uses square pavers on pedestals that rest on the waterproofed rooftop.
BUILDING ARCHITECT:
Doran Companies

LANDSCAPE DESIGN/BUILD:
Keenan & Sveiven, Inc.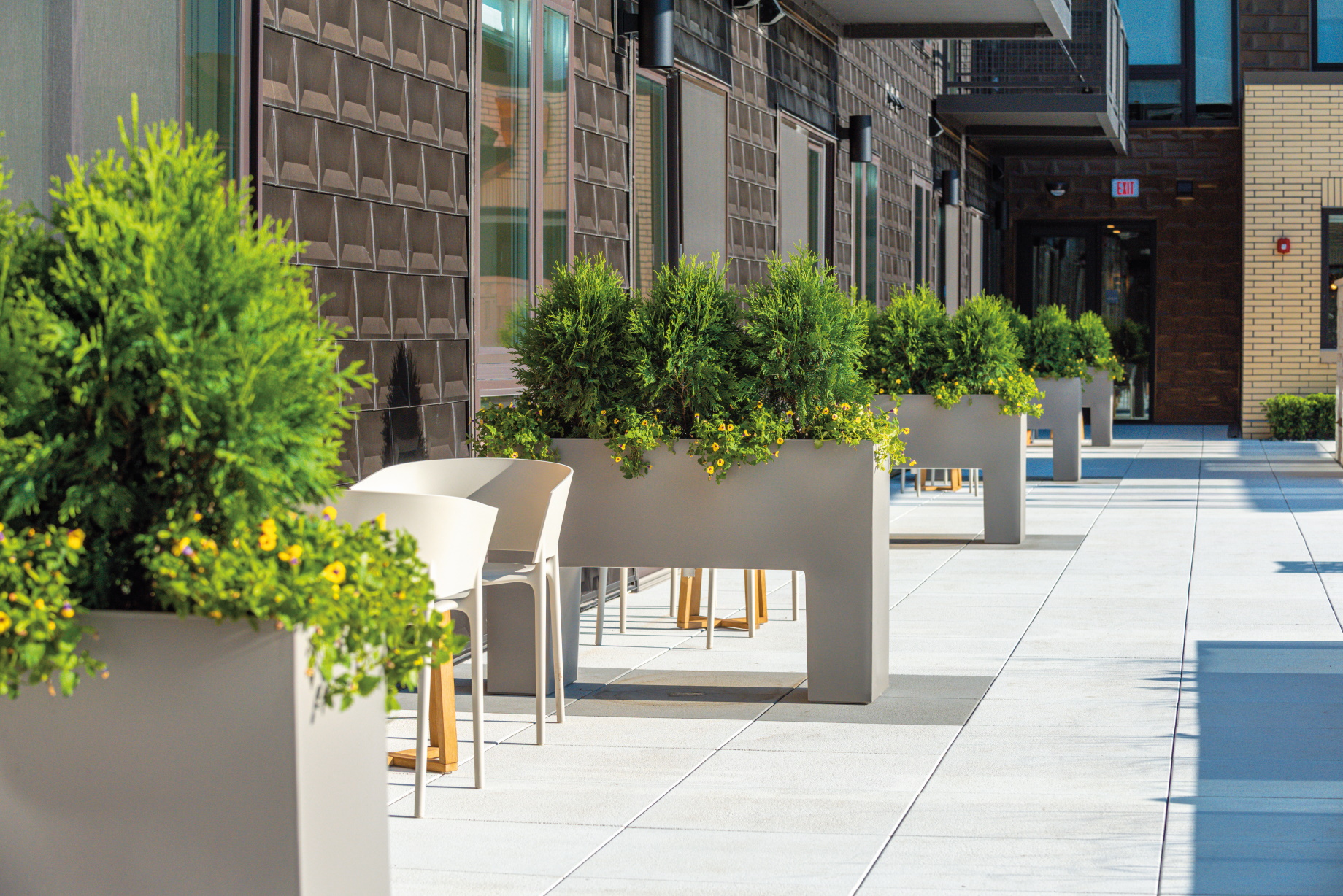 ---