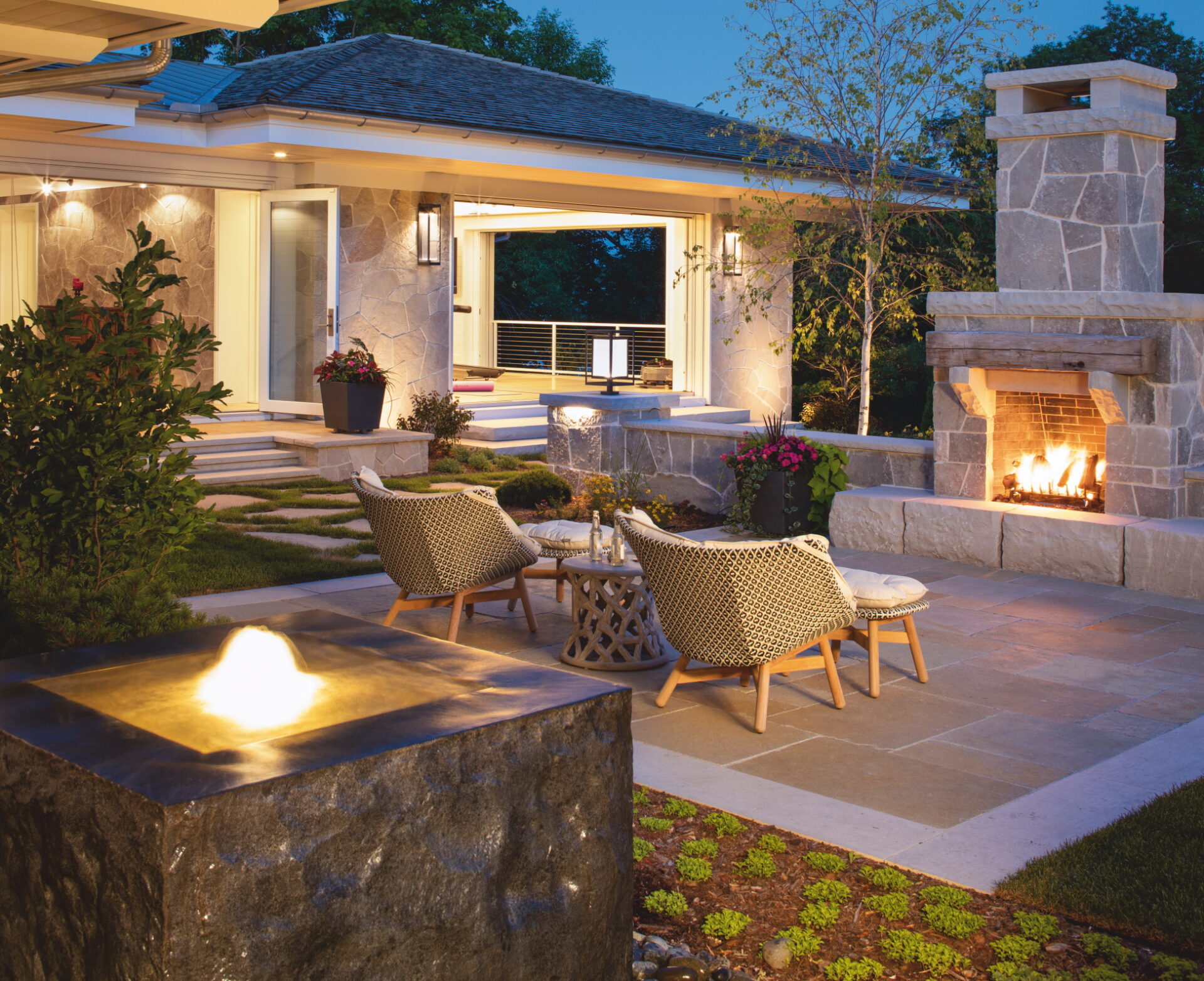 This remarkable home on a two-acre lake bluff provides an inspiring retreat with multiple indoor and outdoor casual living spaces. A large extended family is always welcome to the many varied gathering spots on the grounds, all with glorious lake views.
A landscape plan developed in collaboration with Swan Architecture included new additions, a detached garage, and site amenities that keep Lake Minnetonka visible from almost every angle. The design features a deck that overlooks the lake with an outdoor kitchen, an intermediate level patio with rustic fi re pit, and a lower level pool and pool terrace, all with ample entertainment space.
Should the wind pick up on the lakeside, a generous front courtyard is a calm retreat for listening to a crackling fi re in the cut stone fi replace and hearing water murmur from custom black granite fountain.
A private landing at the lake shore with dockside fi re pit and tables rewards boaters returning to port from lake adventures.
LANDSCAPE DESIGN/BUILD:
Keenan & Sveiven, Inc.

ARCHITECT:
Swan Architecture
BUILDER: 
Streeter Custom Homes
---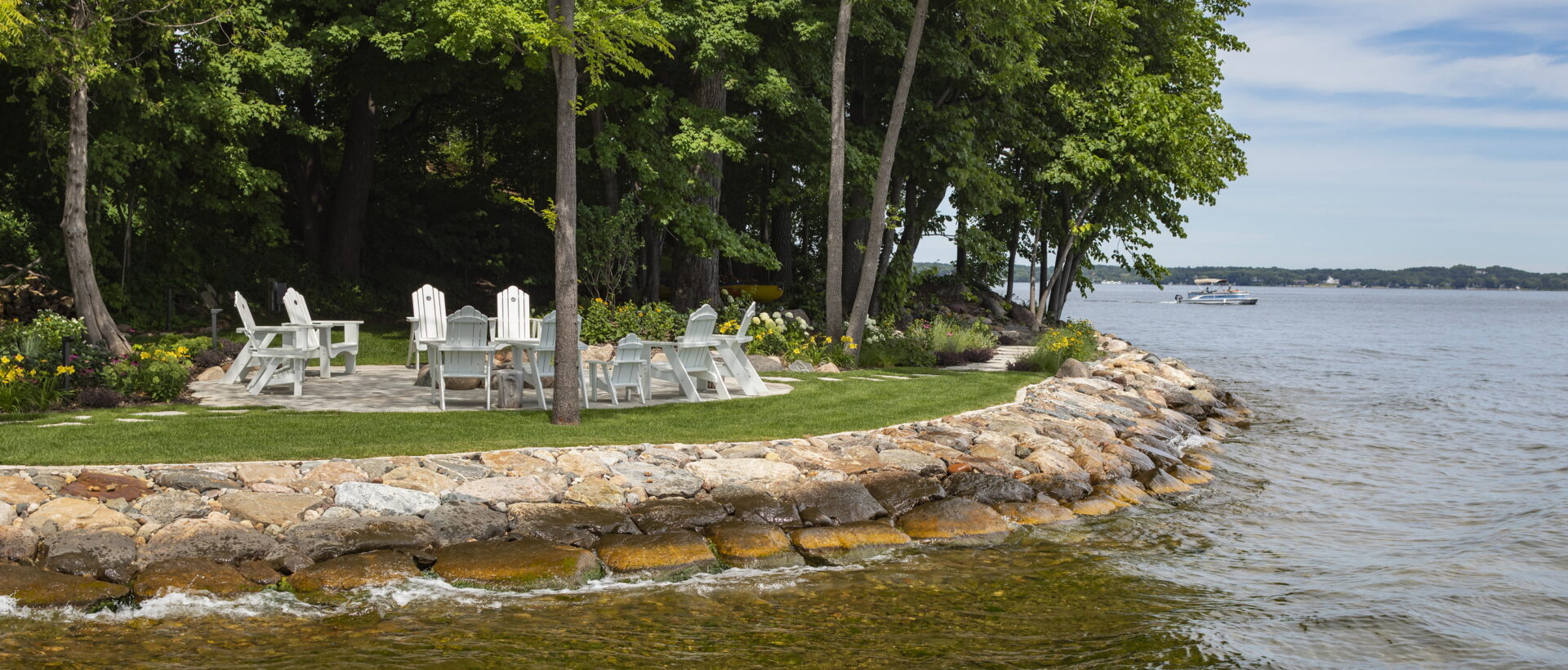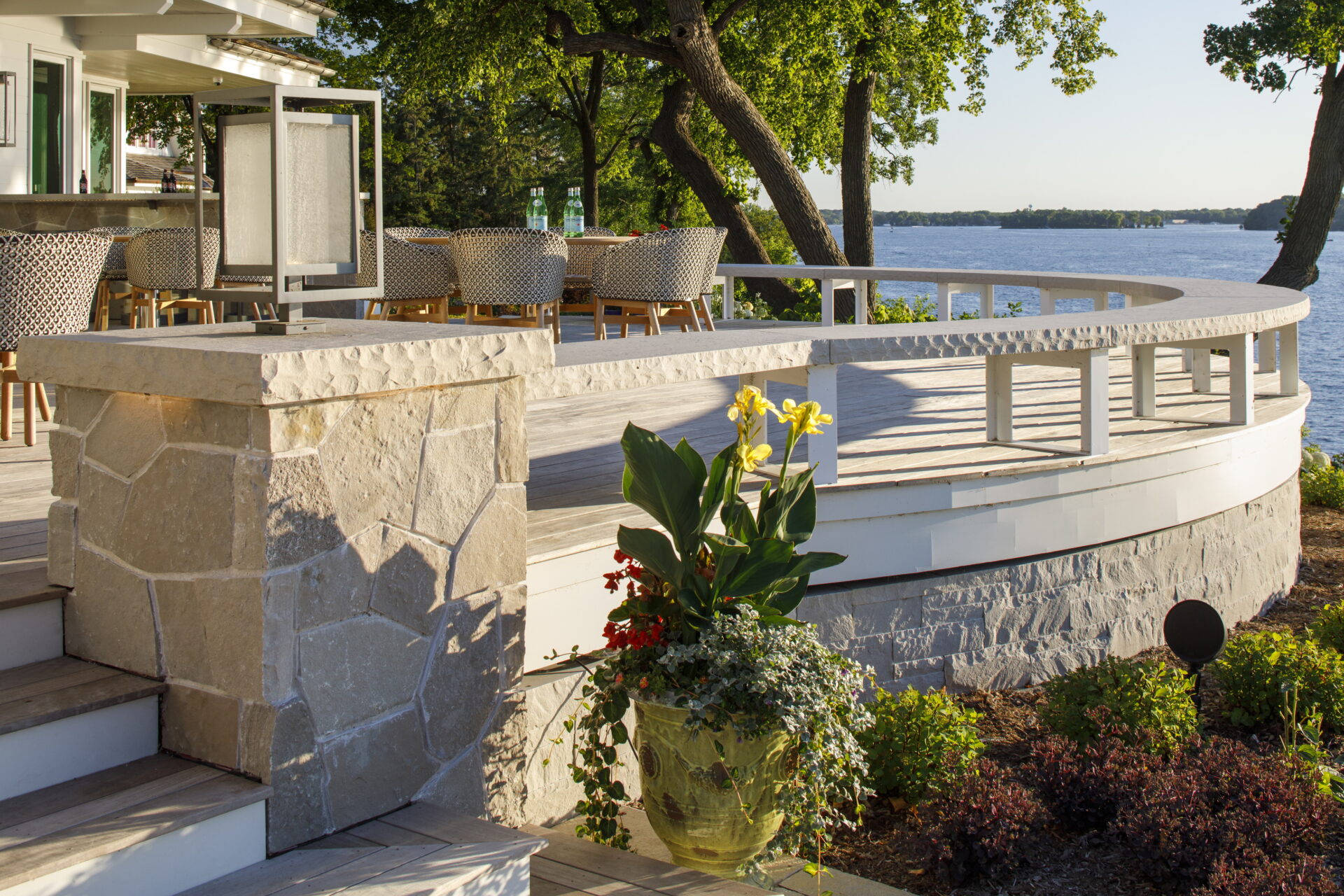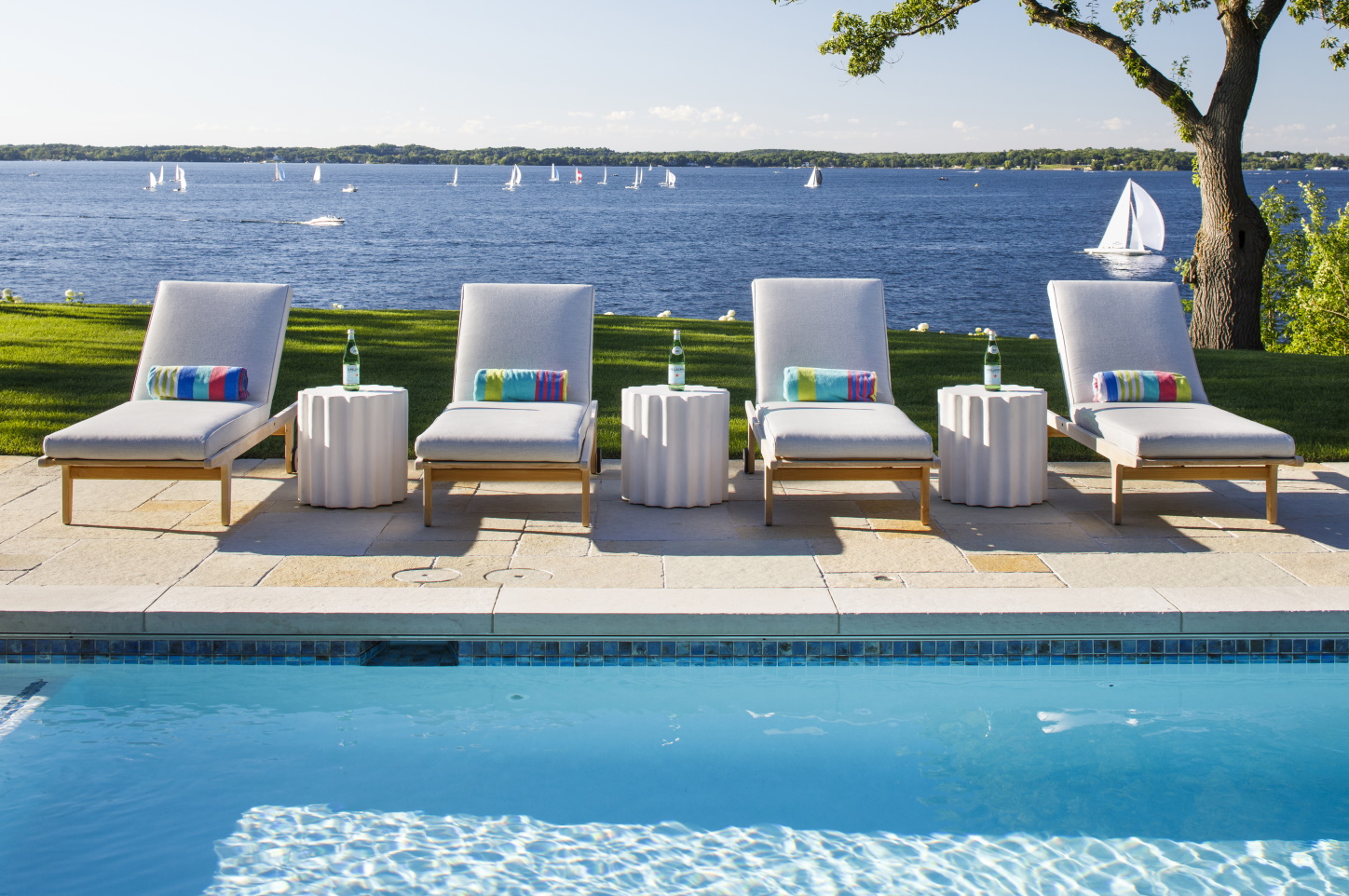 ---
---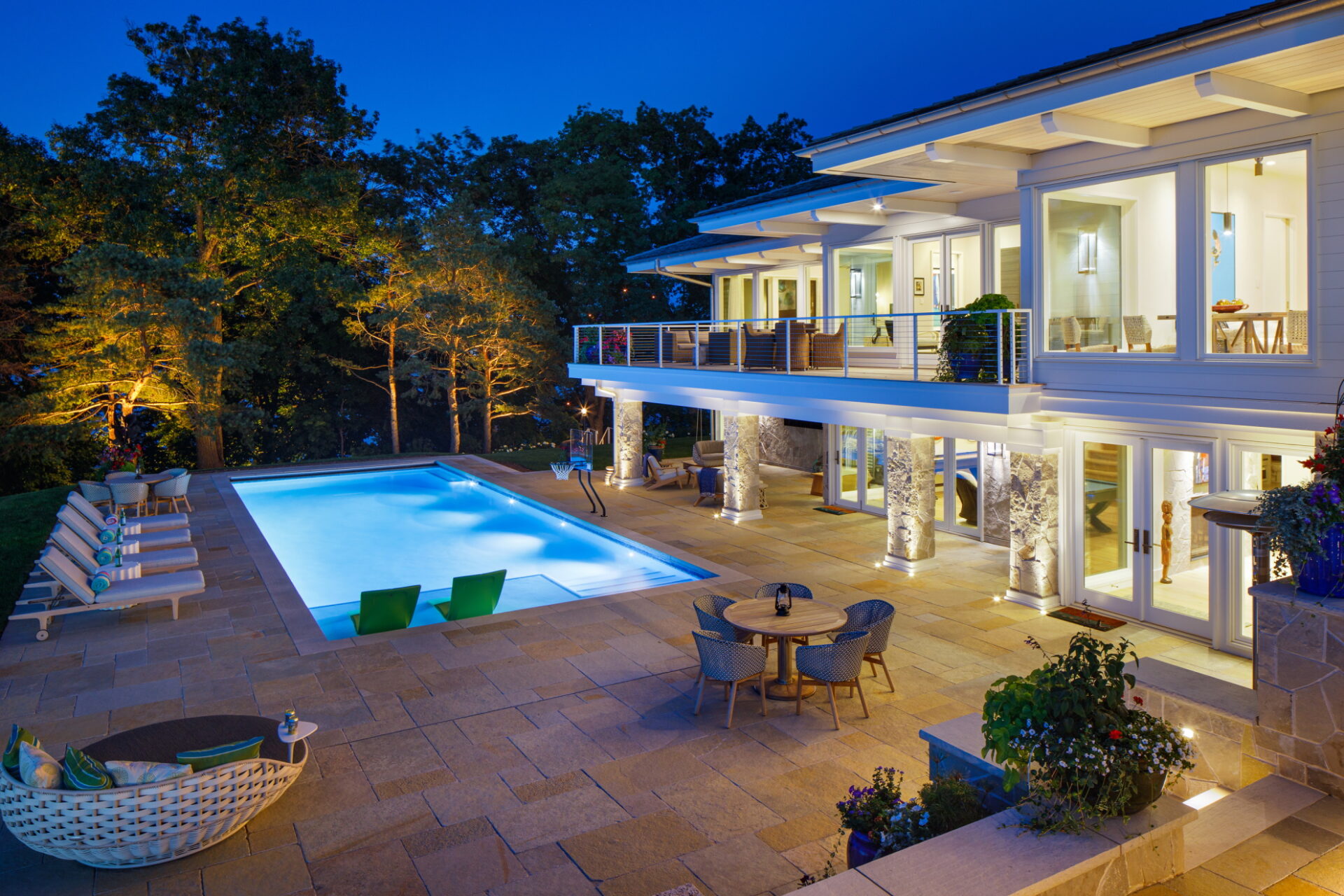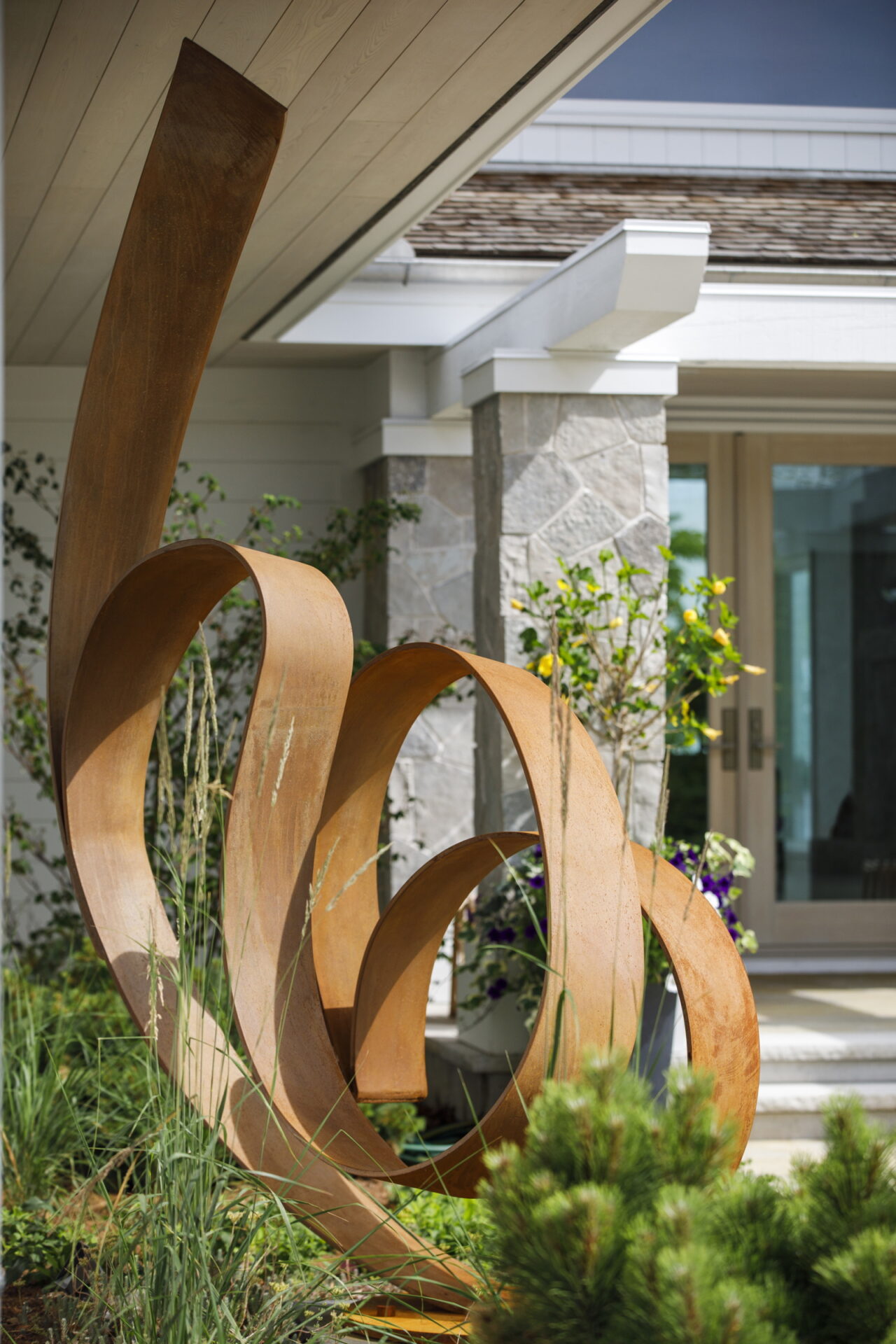 ---
---